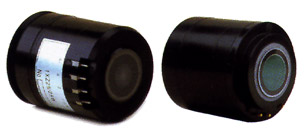 This series of modules are electrostatically focused, image inverted, with S25 photocathode, microchannel plate and P20 or P39 Phosphor. Their magnification is 1 or larger than 1.

This series of assembly includes modules and integral high voltage power supply. Their features are outstanding, such as small size, no distortion, polarity protection, autobrightness control, flash protection and lower input current, etc. They are able to operate in different environmental conditions conformed to environmental test requirements of products, such as high temperature low temperature vibration and shock.

The inverter tubes can be supplied with electrical interfaces either flying lead or connector. In addition, the inverter tubes can be made in standard gain or high gain which can be controlled inside or outside tube. The input window or output window can have the characteristic of anti corona, static electricity protection, etc.